In this blog post we are going to talk about something very near and dear to a lot of women, yes we are going to talk about 'kitchens', actually 'kitchen islands' to be specific. We are quite known to the basic design of the kitchen these days, although I feel every kitchen has it's own personality and style. We are usually short of space when it comes to urban living, we personally have a small kitchen, so thinking about having an extra service counter or kitchen island is just out of our list. But for all those of you who are blessed with large kitchen, an island can do wonders to your kitchen interiors and working.
So, what actually is a kitchen island, the picture above is hopefully useful and you must have got an idea what I am exactly talking about. An island can be very useful, you get some extra storage, a great service platform to chop your vegetables, and also to eat, other than that you can also have a sink or even a gas stove. They can be used in a multiple ways and we are going  to see how you can make the most out of them.
Before we begin, I need to tell you some basics that you need to know before introducing a kitchen island in your space. There has to be minimum 3 feet wide area between your kitchen platform and the island, or else it will just make your kitchen non-functional, you wont have any space to move around. Your Island has to be minimum 2′ x 3′ in size, so now that you have these numbers, I will insist you to measure the area of your kitchen and then decide if you are ready to have one.
Now, let's see what kitchen island have to offer.
Island as extra storage and service platform.
If you have a small kitchen, a small island can serve you good as extra storage and a flat service platform, where you could chop your vegetables or mix the cake mix, etc. while you are cooking something on the cook top. A little extra space and really ease up your time spent in the kitchen, and don't we all want that?
Island as Dining area.
This one is the most common and my personal favorite use of an kitchen island. Specially if you have an open floor plan, this kind of an Island will zone out the kitchen from the living area without creating a strong visual barrier. A lot of us struggle with small spaces, when you do don't have a special dining area, knocking off the wall dividing the living room and kitchen and placing a kitchen island there can really work wonders, and trust me open kitchens are trending strongly since a while.
Island with extra sink.
For all the O.C.D. people here, do you have a problem washing vegetables in the same sink as where you wash utensils? This one might be a savior for you. Having an extra sink is also of great use when you have two people cooking at the same time, it can save a lot of time that you might waste in waiting for the other to finish their work at the sink.
Island with cook top.
If you are somebody who likes to host a lot of people, or facing the wall while you cook is just not your thing, this is the perfect solution for you. Having a cook top on an island, is quite a daring decision, so take the necessary precautions, it's safe to have two levels of the island instead of one and one very important thing is having a chimney right above the cook-top, you just can't skip it, or else while you cook your family will be busy coughing.
Remember you can use your island for more than one purpose, make the most out of it. I hope you make many more delicious recipes and enjoy your time spent in the kitchen. After all cooking is an art, and we need a good space to be creative.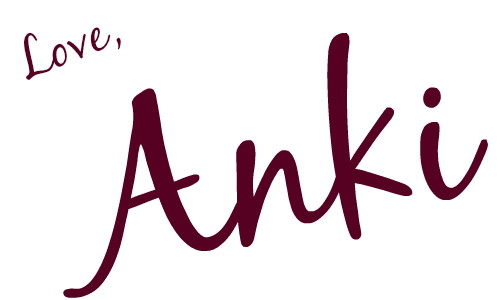 I hope you enjoyed reading my views and opinions, make sure you comment below your thoughts about this post below.If you liked the content of this blog, do follow me on my other social media platforms YouTube, Instagram, Twitter, Facebook; I'm @ankibhoye everywhere